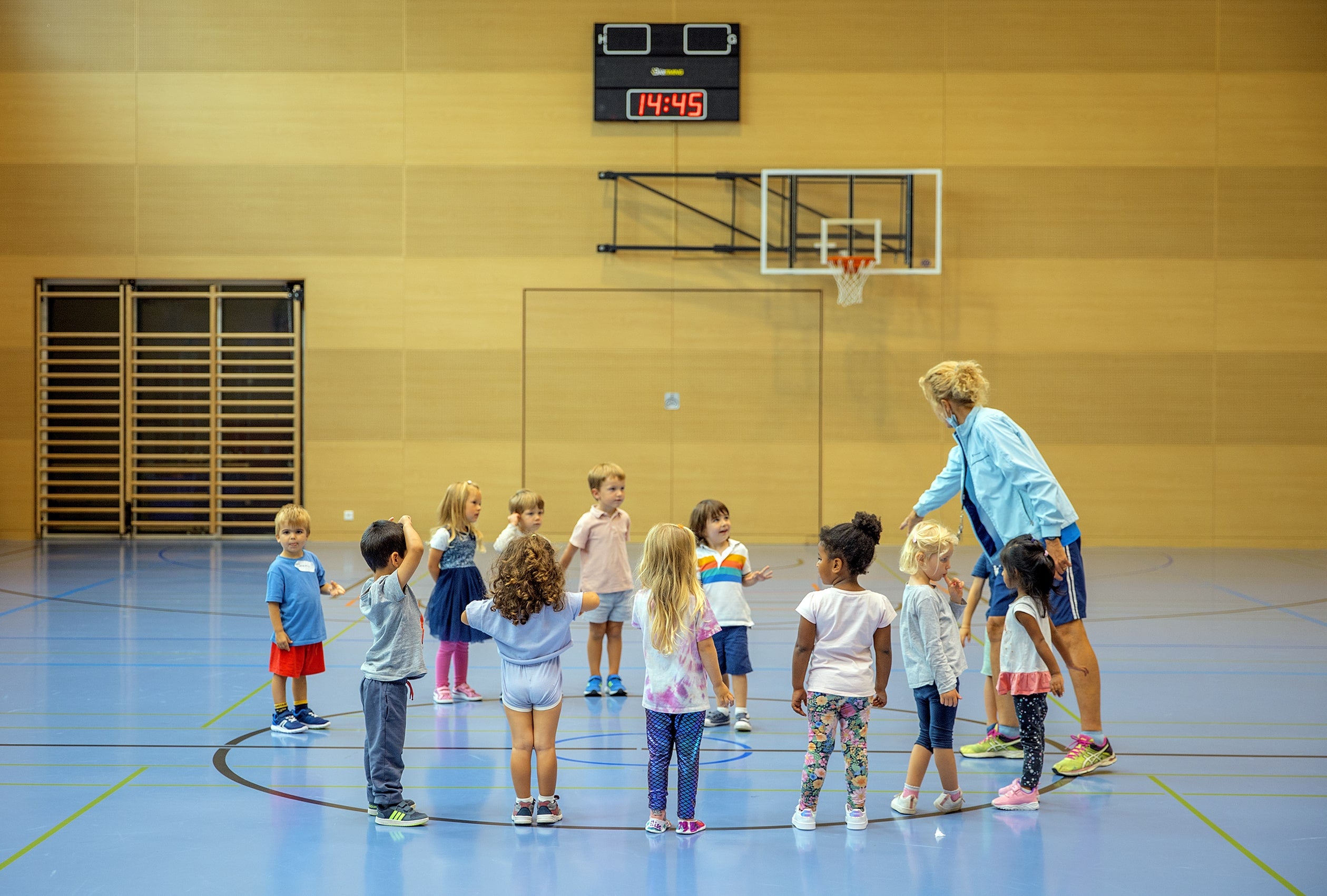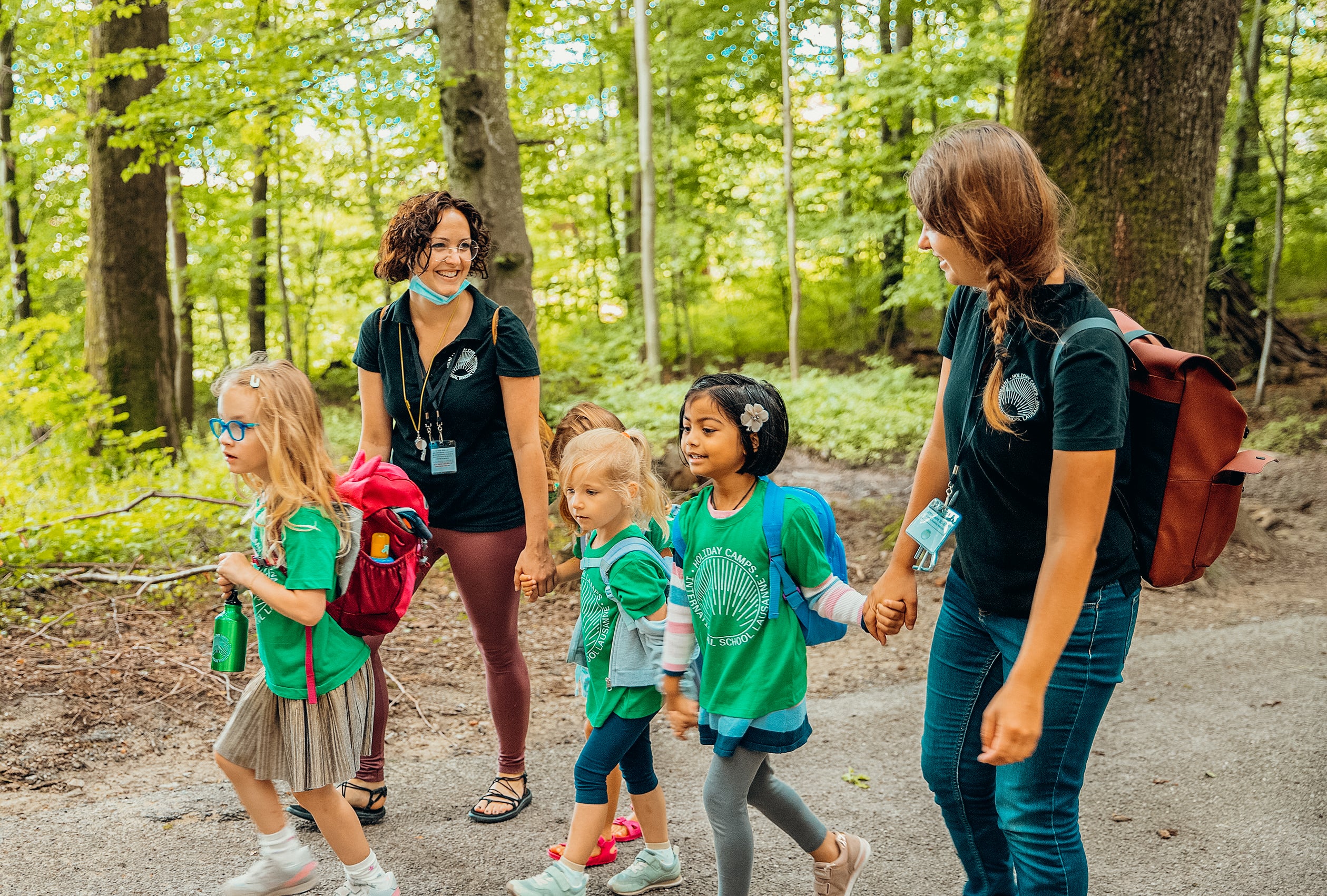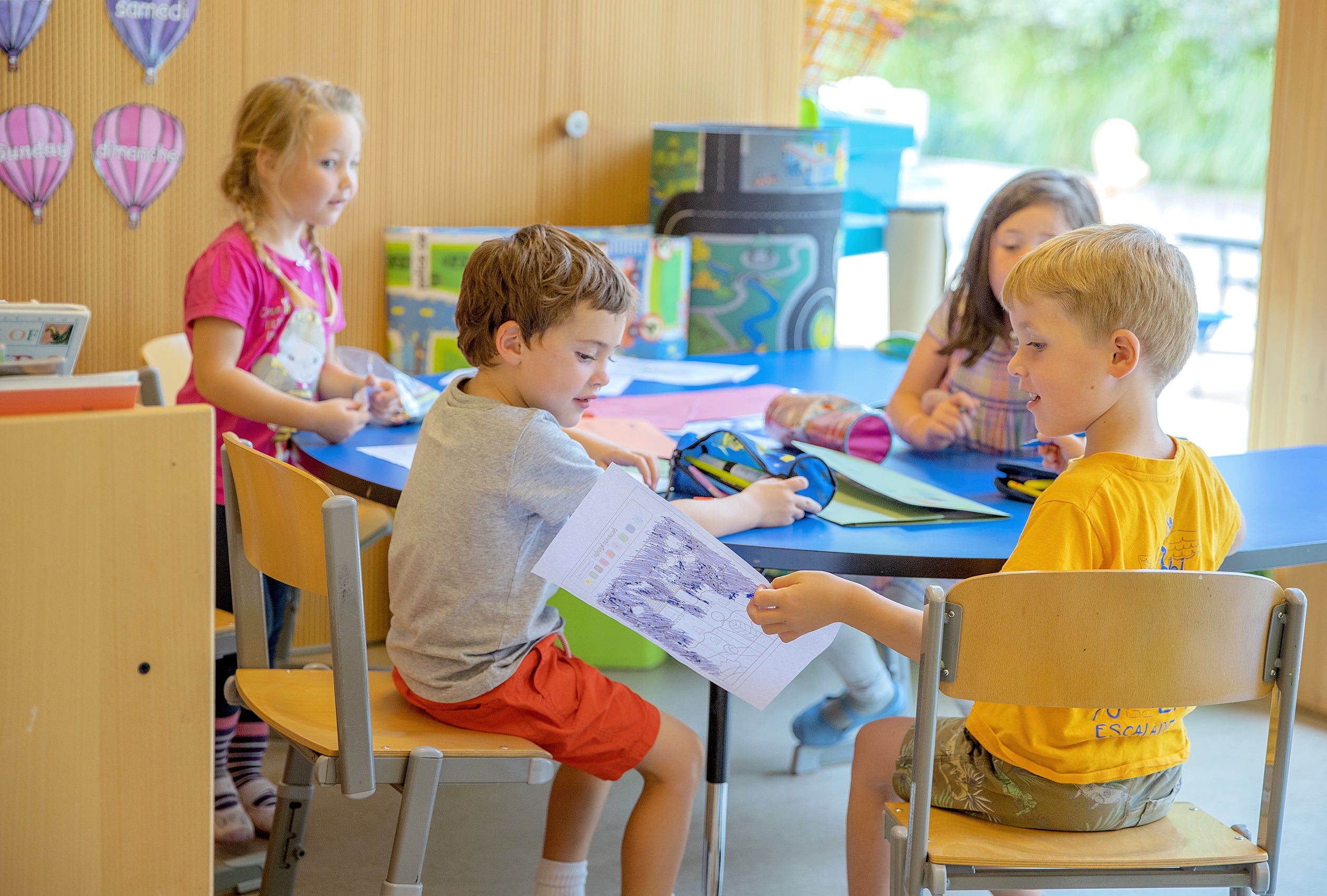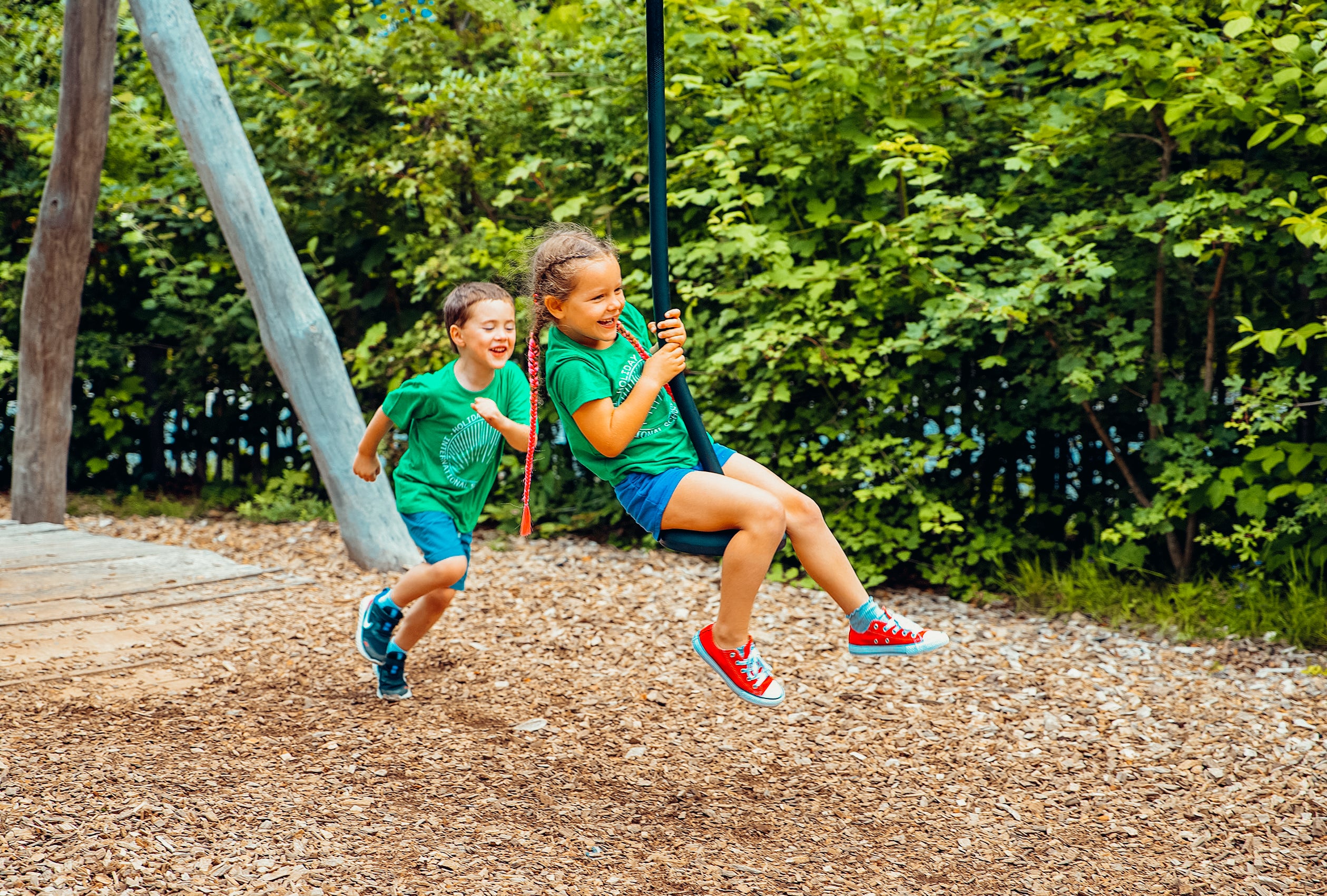 Minis Programme - 3 to 5 years old
---
Get ready for an adventure-packed and educational experience for your little ones at the International School of Lausanne (ISL) holiday camp's - Minis programme!
Our program for ages 3 and 5 is the perfect blend of quality daycare and fun-filled activities that will keep your child engaged, curious and excited.
Our state-of-the-art Early Learning Centre on the ISL campus is the perfect playground for your child to unleash their creativity and learn new skills through play and social interaction. Our bilingual staff ensures that your child will be exposed to both French and English languages daily.
From hands-on activities to gym and movement exercises, your child will have a blast while staying active and healthy. And let's not forget the best part - daily outdoor excursions to explore the local flora and fauna, and benefit from the natural environment that surrounds the school.
Enroll your child today and let them have the time of their lives while learning and growing in a safe and caring environment.
All children must be toilet trained in order to participate in the camps. ISL Holiday Camps reserves the right to cancel the camp if this is not the case.
Discover some of the activities your child will enjoy throughout the week

Storytime and sensory play
Farm visit 
Music session
Baking
Arts and Crafts (pasta beading and threading, pebbles painting)
River hike and exploration
Journey to Chutes De Chavanettes
Build a beaver dame and teepee
Yoga
Journey to Chateau de Vullierens and Mystical Gardens
Exploration & Collecting natural objects
Water games in the playground (weather dependant)
A day at the lake (weather dependant)
Five days (Monday to Friday), 09:00 - 17:00 drop off from 08:30
Food and snacks
All materials and equipment
Transport during the day camp
Bilingual staff
Drop-off and pickup at the International School of Lausanne campus
Early drop off from 07:30 - CHF 75 per week
Late pick-up from 17:00 to 18:00 - CHF 75 per week

You can add these options at the checkout.
**In order to book for more than one week, select a date and then click on the "Add to cart" button. Repeat for the other desired dates.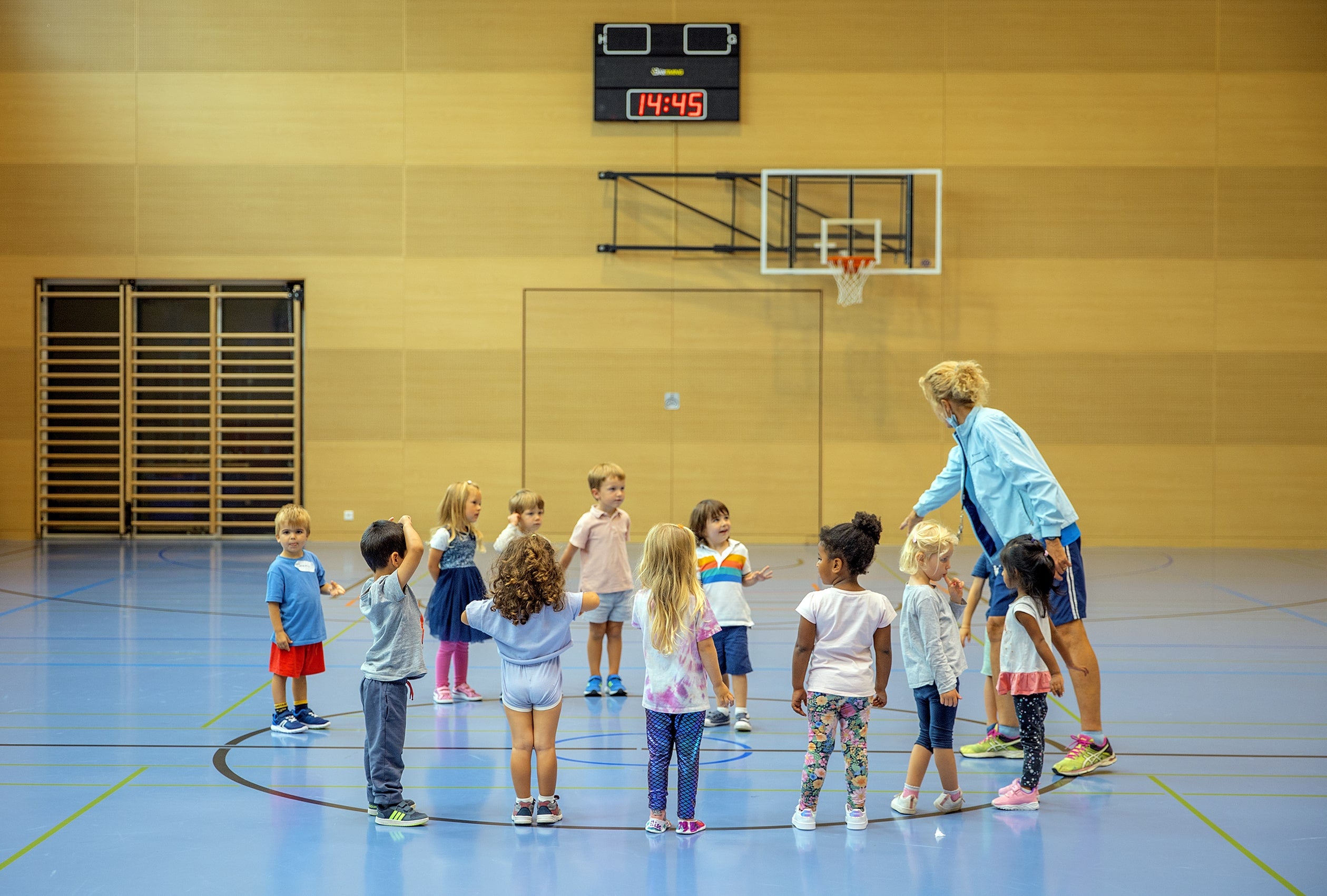 What time should my child arrive at the camps and what time should they be picked up?

Your child should arrive between 8:30 and 08:45 as the camps start at 09:00. The camps end at 17:00.
Who can I contact throughout the week, should there be an issue or concern?

Throughout the week you can contact our receptionist at all times from 08:00 to 17:00. She will be more than happy to answer any of your questions/ concerns. Additionally, a phone number will be shared with you prior to the week, which you can call should there be an issue.
How can I pay for the camps?

You can purchase the camps directly on this website. Payments should be made online via credit card or TWINT.
What happens if I have to cancel the camp?

Cancellations are accepted in the case of an accident or illness, supported by a medical certificate. Otherwise, you are able to cancel the camp purchased up until 1 month before the start date for a 100% refund. Please note that a 10% cancellation fee will be applied. If cancellation occurs 14 days prior to the camp start date, you will receive a 50% refund. For more information, please have a look at the terms and conditions, and/ or the refund and cancellation policy (in the footer menu of the website).
The camp I wanted to book for my child is full, what should I do?

Please make sure to check if the camp you wanted to book is available for another week. If the dates do not work for you, please do contact us with the following details: Preferred camp, preferred dates, name and age of your child.
Our customer support is available Monday to Friday: 8:00-18:00.
Average answer time: 24h